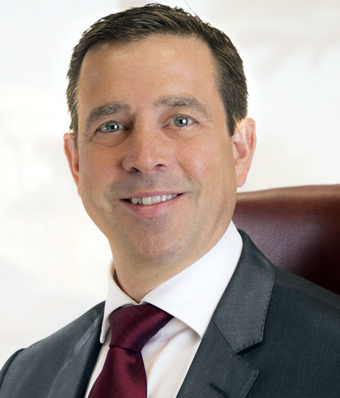 We at Sheikh Khalifa Medical City in Ajman (SKMCA) are dedicated to helping our patients experience a lifetime of good health. Guided by the needs of our patients and their families, SKMCA aims to deliver the very best health care in a safe, compassionate environment and enhance that care through innovative research and education, thereby improving the health and well-being of the diverse communities we serve.  The Ministry of Presidential Affairs (MOPA), through The Medical Office (TMO), under the initiatives of H.H. the President of the United Arab Emirates, appointed GHP Specialty Care (GHP) to operate and manage the hospitals of Sheikh Khalifa Medical City Ajman (SKMCA) in response to the need to improve the quality of medical services in the Emirates. GHP, a leading private specialist healthcare provider in Sweden, is proud to be a part of H.H. Initiative and vision to support enhancing the healthcare outcomes for the citizens of Ajman and the Emirates. The Swedish Executive team at SKMCA has a vast experience of improving medical outcomes and delivery of excellent care.
At SKMCA we believe every patient should have access to the best healthcare. Currently, over 60 Swedish Physicians and nurses, together with many other proficient clinical staff are working tirelessly for the good of the Ajman population, its patients, and all who seek to it for medical leadership.  We put patients at the center of everything we do by listening to their concerns, understanding their needs, honoring their choices and keeping them informed. You will find that our staff take the time to listen and thoroughly understand your health issues and concerns. And we will tirelessly look for answers until we find them. We are committed to providing the best care for every patient every day, to become your first choice. Our goal is to be the preferred healthcare provider in the Northern Emirates, continually aiming to offer optimum and world-class patient care, and be the Patient's First Choice.
We put patients at the center of everything we do by listening to their concerns, understanding their needs, honoring their choices and keeping them informed.
Continued integration using a collaborative leadership style based on Swedish principles of transparency, engagement and communication, will stand us in good stead going forward into 2018. Every individual's win is viewed as a win for the team and one to be celebrated. The primary beneficiary will ultimately be the patient as we can ensure consistent, quality healthcare, with the inherent competency of our staff remaining intact as we grow in the coming years. SKMCA is committed to providing safe and high quality healthcare by incorporating patient safety and quality into everything we do.
Our people define our excellence, in many ways our people contribute each day to improve the health of our community and beyond. I am honored to be part of this organization where each day our outstanding staff deliver the highest quality, highest value care to you, our patients. Healthcare is changing to meet new challenges, but our commitment is an enduring source of pride and confidence.  At SKMCA, patients always come first. We aim to become better tomorrow than we were yesterday, that is what is motivating and driving me every day.
Finally, I would like to take this opportunity to thank MOPA, TMO and our local community. Our Emirati friends, whom have shown us compassion, charity, trust and friendship are the backbone of our care driven organization.I and my team are looking forward to realizing the high established ambitions to continue developing high quality and easily accessible care, for the benefit of the population of Ajman and the Emirates.
Sincerely,
ERIK WASSBERG MD, PH.D | CEO
Sheikh Khalifa Medical City – Ajman